ORCHHA JEWELS
Orchha Jewels is a sustainable UK jewellery brand committed to slow fashion and the use of eco-friendly materials. From everyday hoops and basics to bridal jewellery, each piece is handmade with love and made to last.The production time normally is 3 working days from the customer placing their order. All jewellery comes beautifully presented in either a soft cotton jewellery pouch or one of the eco-friendly card boxes.Orchha Jewels is based in Nottingham England
Customer Reviews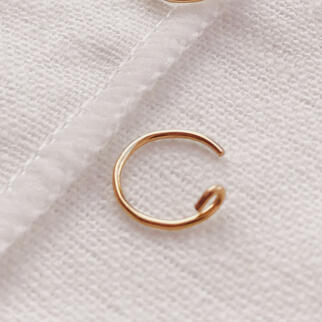 Single Faux conch earring - cartilage earring, ear cuff, no piercing, fake conch hoopI bought a new earring to replace a favourite that I lost recently. I wore the previous earring daily for 2 years before losing it and it still looked fantastic after daily wear. The shop owner is lovely and was responsive when interacting with her. I highly reccomend this earring!- Holly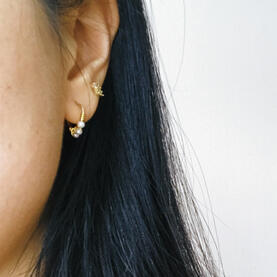 Single White Freshwater Pearl cartilage hoop earring - tiny 3mm pearls, tragus, helix, earlobe, small gold hoop, pearl hoopA very pretty, delicate single earring, just as described. I wear it all the time.- Jenny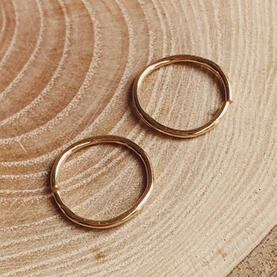 Small gold hoops - gold sleepers, tiny gold earrings, minimalist earrings, simple gold hoops, gold filled, everyday earrings, helixReally pretty and delicate but also sturdy - bought as a gift and I'm sure they'll love it!- Catherine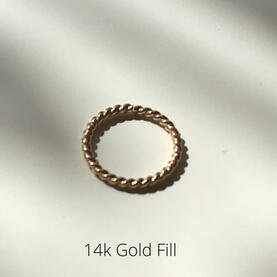 Single 8mm gold twist hoop - endless hoop, conch earring, minimalist, helix, lip ring, gold filled hoop, seamless hoopAbsolutely love my earring! It fits perfectly, hasn't lost its colour even when wearing in the shower, exercising, etc. It was presented so nicely in the packaging as well which is always lovely to receive.- Elizabeth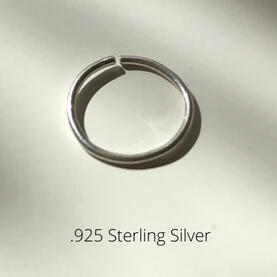 NEW Single 10mm cartilage hoop - conch earring, tiny gold filled hoop, minimalist, unisex jewellery, helix, tragus, nose ringVery cute and minimal! Just what I wanted.- Hannah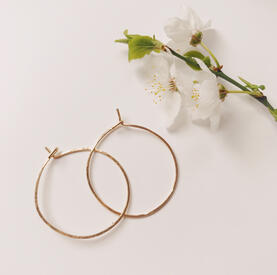 Lightly hammered gold filled hoop earrings, textured hoops, fine hoop earrings, small hoops, big hoops, gold hoops, gold jewelry,As a gift these earring were very well received. The product it's self is very well refined and couldn't have asked for a nicer and more individual pair of earrings. They are very well made and delicate at the same time. Them being hammered helps them to stand out reflecting the light at different angles. Cheers!!- Derek
GIFTS
Jewellery & Hair Accessories
Special pieces to brighten their day
Autumn/Winter '22 Collection
Spring/Summer '22 Collection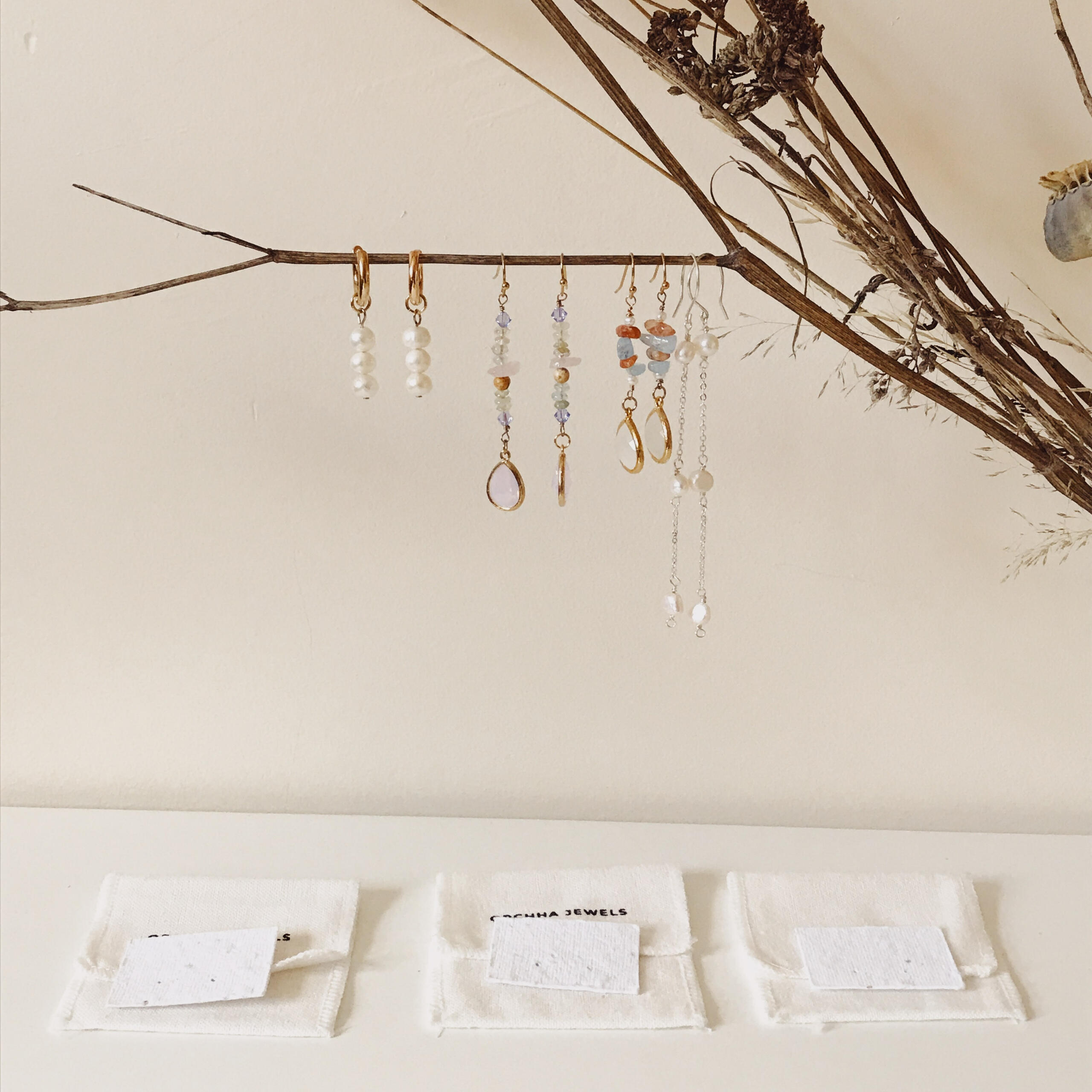 WHOLESALE OPPORTUNITIES
Are you looking to stock your new or existing business with eco-friendly handmade jewellery by small minority owned makers?Orchha Jewels is now opening for wholesale opportunities, please use the below contact form if your are interested in purchasing wholesale for your store and we will get back to you as soon as possible
Jewellery design that embraces sustainable methods
AS FEATURED IN:
'A lucious wedding overlooking the Caldera, Santorini'Cesar & Sarah's WeddingPhoto credit: Vangelis PhotographyPublication: Rock Paper Scissors Events, February 2017 - Greece
'A vintage tea party real wedding'Emma & Daniel's WeddingPhoto credit: Zest PhotographyPublication: Love Our Wedding, June 2018
Claire & Andy's Yorkshire WeddingPhoto credit: Nicola ThompsonPublication: Love My Dress, July 2013
The Wedding Chicks USA, 2022Inside Kent Magazine, UK, June 2015Emmaline Bride, USA, Oct 2013
SUSTAINABILITY
Key sustainable practices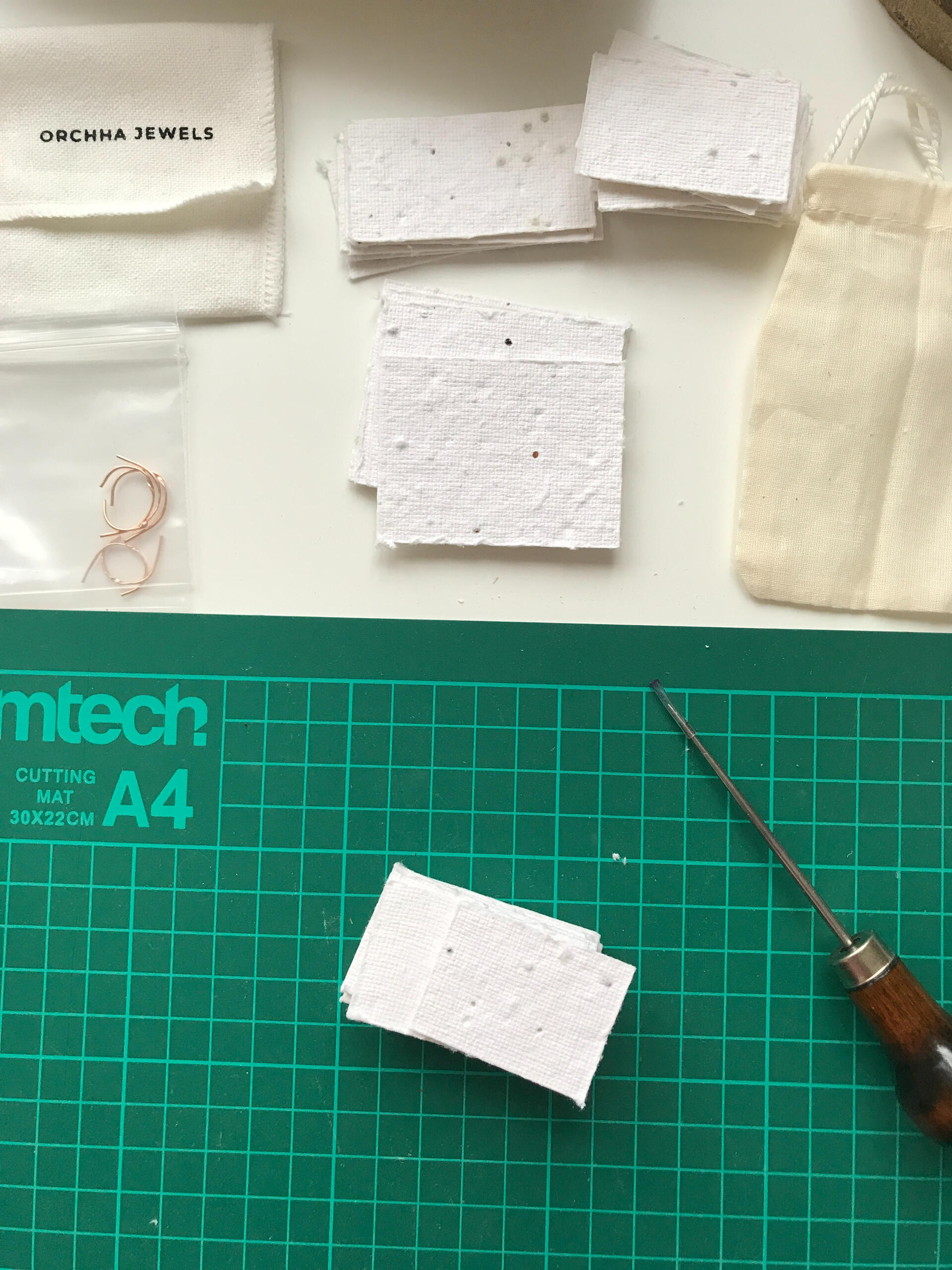 Limiting packaging waste, only ever including what is needed and not over packaging orders

Packaging is recyclable and biodegradable

Using padded kraft lined mailer bags that are eco-friendly, made from 100% recycled material

Raw materials purchased in the process are combined whenever possible to one delivery to save on the transportation costs and limit the amount of carbon footprint.

Where possible materials are sourced locally, supporting other small businesses and keeping the handmade community thriving

Energy efficiency in lighting and heating only using energy efficient light bulbs

Re-using materials and having a separate recycling bin for the workspace

Using 100% recycled silver from local trusted supplier
Ochha Jewels Commitment To Wildlife Conservation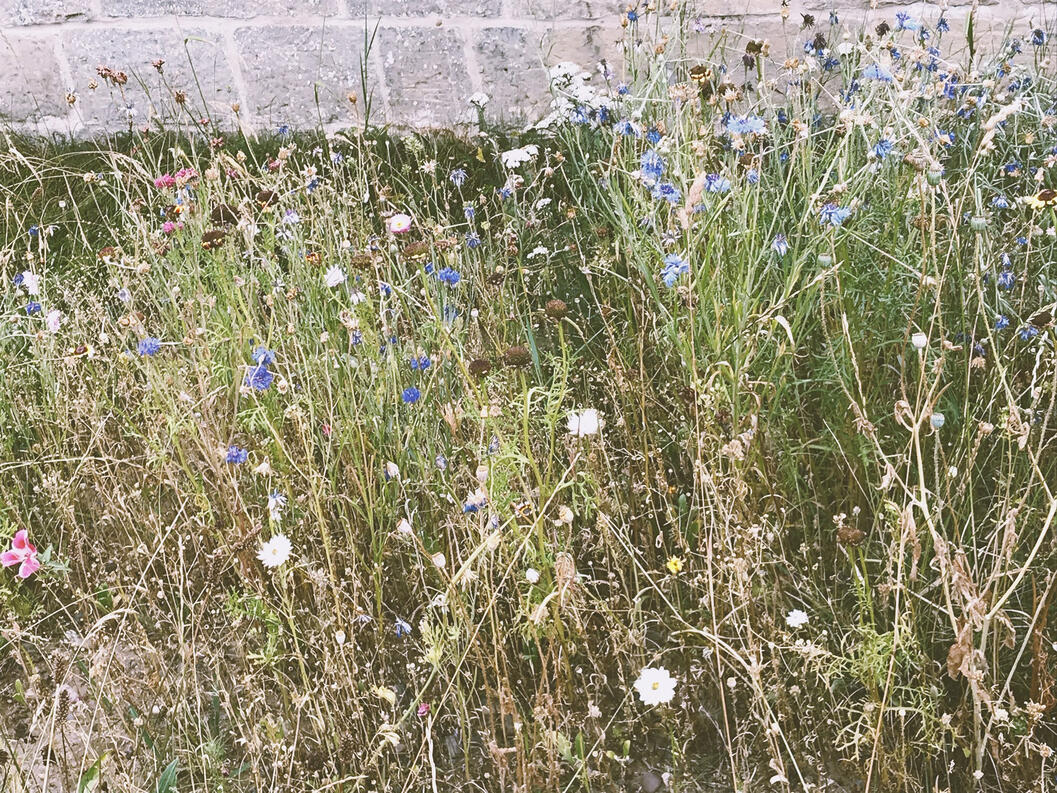 Nature will always be at the heart and inspiration of everything I do at Orchha Jewels where I hope to bring about more positive changes through my jewellery. With this in mind I will be striving to minimise packaging waste wherever possible and I will be using more natural biodegradable and recycled materials such as the little eco-friendly pouches which are made of sustainable cotton perfect for storing jewellery. All orders come in either one these pouches or the kraft card boxes. Some earrings may also come with wildflower seed cards that are locally handmade and can be placed into the soil and grown into some beautiful meadow flowers! This is just one of the ways I will be encouraging customers to kickstart the efforts to improve our local wildlife eco-system. By doing so, collectively we can make a positive difference to tomorrows world.
Sharing The Vision For Sustainable Futures